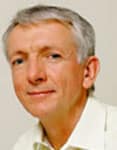 Marcel GRIGNARD, Chairman of Confrontations Europe
Marcel Grignard is Confrontations Europe's Chairman since June 2014, after having been Vice President for ten years.
Before becoming Chairman, he led his career with the French trade union CFDT as one of its leaders. He was namely manager in charge of :
– coordination and evolution of social dialogue's rules
– European policy
– sustainable development policy, industrial policies, research, coordination of corporate social responsibility
He was CFDT's deputy general secretary from June 2009 to April 2012, and remained main negotiator while becoming treasurer between 2012 and June 2014.
He gave up all his trade union responsibilities in June 2014.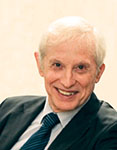 Philippe HERZOG, Founding Chairman
Visit the website http://www.philippeherzog.org/
Philippe Herzog is Confrontations Europe's founding chairman. He is a highly-respected player in the European public sphere. He was Confrontations Europe's Chairman from 1992 until 2009. He founded Confrontations Europe in 1992 together with Michel Rocard, Jean Peyrelevade, Jean-Christophe Le Duigou and Jean-Pierre Brard. He was special advisor to the European Commissioner for Internal Market and Financial Services Michel Barnier between 2009 and 2014. As a Member of the European Parliament from 1989 until 2004, he was Chairman of the Committee on External Economic Relations, Vice-Chairman of the Committee on Economic and Monetary Affairs and Vice-Chairman of the Europe/United States delegation to the European Parliament; he was also appointed by the French Minister of European Affairs to promote the European social dialogue. He has served on the National Planning Commission (1982-1988), the Economic and Social Council (1984-1989) and the Prime Minister's Council of Economic Analysis (1997-2008). As a member of the Political Bureau of the French Communist Party (PCF), he ran his own economic section and the "Economie et Politique" review. He resigned from the PCF in 1996. Having obtained a PhD and an advanced teaching diploma in economic science, Philippe Herzog became a university professor and taught at Paris-X Nanterre from 1973 to 2003. He began his career in 1964 as an administrator at INSEE (the French National Institute of Statistics and Economic Studies), where he was responsible for short-term forecasting in the national accounting department. He is a graduate from the Ecole Polytechnique (class of 1959) and of the National School of Statistics and Economics.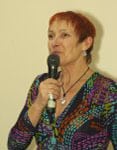 Claude FISCHER-HERZOG, Honorary President
Claude Fischer-Herzog has been Confrontations Europe's Chairwoman from May 2009 to June 2014. Since then, she is Honorary President and a Member of Confrontations Europe's patronizing committee since its creation in 1992.
Manager of ASCPE, a consultancy that organizes training seminars on European issues, she is in charge of the organization of the "European forum on Nuclear Waste Management". She is director of publication and editor in chief of "La Lettre des Entretiens européens".
See the website www.entretiens-europeens.org
Elected in the city of Pont-à-Mousson, she headed the Meurthe-et-Moselle federation of the French Communist Party from 1987 to 1991. She started her professional life as a teacher, and militated for twenty years in Lorraine. She graduated from the Political Science School of La Sorbonne University.

Hervé Jouanjean
Hervé Jouanjean is Vice President since June 2014.
Director-general of DG Budget at the European Commission until April 2014, Hervé Jouanjean was previously Deputy Secretary-General of the same institution, in charge of Inter-institutional relations (European parliament and Council of Ministers of the EU), representing in particular the Commission at the Permanent representatives Committee (Coreper II). Before, his career was mostly dedicated to international affairs. He was Deputy Director General of the Commission's External relations Department (now part of the EEAS) in charge of Asia and Latin America and Director in charge of WTO affairs. In May 2014, he joined the French law firm Fidal.
Dominique Graber, Head of BNP Paribas European Public Affairs and co-head of Group Prudential and Public Affairs
Dominique is Head of BNP Paribas European Public Affairs since 2005 and co-head of Group Prudential and Public Affairs since 2009. In this position, she coordinates the group's lobbying activities towards European Institutions and advises the chairman and the CEO on public affairs. Dominique has spent nearly all her career at Banque BNP Paribas, where she has held a variety of positions. She has been CEO of "Atelier BNP Paribas", a subsidiary which monitors developments and provides strategic consulting on new information and communication technologies. Between 1997 and 2000, she had a role of head of strategic planning in the Strategy and Development department, and then became head of the CEO's office in charge of BNP Paribas' investment banking operations. Prior to that, Dominique has spent several years in the Economic and Financial Research department, as an analyst covering North American economies, and then as deputy head of the department. At an earlier stage of her career, she has worked in venture capital.
Dominique graduated at the Institut d'Etudes Politiques in Paris and is a former student of the Cycle des Hautes Etudes Européennes (Simone Veil class). As part of her interests, she is a long standing Member of the Société d'Economie Politique, Member of the Board of "Confrontations Europe", the only French think tank with a presence in Brussels. She is also Chair of "La Vie au Grand Air", a Foundation which aims at educating and reintegrating abused children, who have no options left.
Jacques MAIRE, Deputy #LaREM des Hauts-de-Seine, Vice-Chairman of the Foreign Affairs Committee

The Bureau is composed of the Chairman Marcel Grignard, of the 2 Vice-Presidents Hervé Jouanjean and Dominique Graber, of the Treasurer Edouard de Lencquesaing and the Secretary of the Board Mireille Battut. With the participation of Anne Macey, Chief Executive.
BACHMANN Lise
BATTUT Mireille
BERNHEIM Yves
BOULASHA Djemila
DE LENCQUESAING Edouard
DELUZET Marc
GAZEL Olivier
GOURIO Hervé
GRABER Dominique
GRIGNARD Marcel
HIERSO Ghislaine
JOUANJEAN Hervé
LEFEVRE Christophe
MAIRE Jacques
RUDELLI Delphine
STEPHAN Maud
THOME Henri
ADLER Alexandre
AGLIETTA Michel
ALPHANDERY Edmond
ARMAND Loïc
ARTUS Patrick
AUBRY Martine
AUXIETTE Jacques
BAILLY Jean-Paul
BANCEL Jean-Louis
BARNIER Michel
BASSANINI Franco
BELLAIS Renaud
BENOIST Gilles
BERGER Laurent
BIGOT Jean
BILIC Irena
de BOISSIEU Christian
BOLLON Pierre
BOUAL Jean-Claude
BOURLANGES Jean-Louis
BOUYGUES Olivier
BRARD Jean-Pierre
BRIATTA Gilles
BRICQ Nicole
BRIESCH Roger
BROTTES François
BUGAT Alain
BUISSON Jean-René
BUSQUIN Philippe
BUTAUD Emmanuelle
CALAME Pierre
CALANDRA Paul
CALLEJA CRESPO Daniel
CAMBOLY Jeanne-Marie
CANFIN Pascal
CANIARD Etienne
de CASTRIES Henri
CAVADA Jean-Marie
CHANTRE Benoit
CHERTIER Jean-Dominique
CHEVALIER Jean-Marie
CLEMENT Jean-Marie
COHEN Elie
COHN-BENDIT Daniel
COLIN Christian
COLLOMB Bertrand
COLOMBANI Pascal
CRAVINHO Joao
CROUÏGNEAU Françoise
DARMON Jacques
DASTOLI Pier Virgilio
DAVIGNON Etienne
DEBONNEUIL Michèle
DELORS Jacques
DERDEVET Michel
DEREZ Thierry
DESAMA Claude
DESPONTS Jacques
DETILLEUX Jean-Claude
DI GIOVANNI Biaggio
DOMINIQUE Jean
DROUIN François
DUGUAY Corinne
DUPUY Jean-Pierre
FABRE Corinne
FAYOLLE Jacky
FEICKER David
FERRACCI Pierre
FERREIRA Elisa
FERRON André
FIRNISS Ulrike
FISCHER Claude
DE FOUCAULD Jean-Baptiste
FREGET Olivier
GABAGLIO Emilio
GADONNEIX Pierre
GALLOIS Louis
GANDOIS Jean
GAYET François
GENTILI Stève
GEORGES-FRANCOIS J.-Claude
GIL-ROBLES José Maria
GIULIANI Jean-Dominique
GOEBBELS Robert
GONNOT François-Michel
GOULARD Sylvie
GRIGNARD Marcel
GUERSENT Olivier
GUIGOU Elisabeth
GUILBAUD Michel
GUILLON Serge
GUYOT-ROZE Michèle
HABERMAS Jürgen
HANKE Thomas
HANSEN Jean-Pierre
HARDOUIN Philippe
HERCZOG Edit
HERZOG Philippe
HIERSO Ghislaine
HÖKMARK Gunnar
HOMMERIL François
HUCHON Jean-Paul
IDRAC Anne-Marie
INOTAI Andras
JAEGER Paul
JEANNENEY Jean-Noël
JONCKHEER Pierre
JOUANJEAN Hervé
JOUYET Jean-Pierre
KALEAGASI Bahadir
KARAS Othmar
KERAMANE Abdenour
KESSLER Denis
KHELIFF Jacques
KLEIN Olivier
KOOPMANN Martin
KOSANE KOVACS Magda
KUHLMANN Reinhard
KURTYKA Michal
LAGARDE Pascal
LAGAYETTE Philippe
LALUMIERE Catherine
LAMASSOURE Alain
LAMBERT de DIESBACH Patrice
LAMY Pascal
de LAROSIERE Jacques
LAUVERGEON Anne
LAVENIR Frédéric
LEAL-MALDONADO José Luis
LEBARD Daniel
LEBEGUE Daniel
LEBESSIS Notis
LEDUIGOU Jean-Christophe
LEFLON Jacques
LEGAL Claude
LEINEN Jo
LEMOINE Philippe
de LENCQUESAING Edouard
LE SCORNET Daniel
LESCURE Pierre
LETARTRE Jean-Pierre
LISSOWSKI Antoine
LORENZI Jean-Hervé
LOUIS Dominique
MAGNETTE Paul
MAIRE Jacques
MANCUSI BARONE Giuseppe
MATHIEU Marc
MENDEZ DE VIGO Inigo
MER Francis
MERLIN André
MERRITT Giles
MERVILLE Alexis
MESTRALLET Gérard
MISTRAL Jacques
MONGIN Olivier
MONLOUBOU Philippe
MONTI Mario
MORIN Edgard
MOSCOVICI Pierre
MULLER Michel
MUSCA Xavier
NAGELS Jacques
NALLET Henri
NIBOUREL Christian
NICOLAIDIS Kalypso
NIEDER Babette
NIEMIEC Jozef
OLIVE Alain
de PALACIO Ana
PALLEZ Stéphane
PEBEREAU Michel
PEPY Guillaume
PERRIER Yves
PEYRELEVADE Jean
PFLIMLIN Etienne
PICHON Hervé
PISANI-FERRY Jean
PLASSMANN Rainer
POCHET Philippe
POIGNANT Bernard
POUPARD Jean-François
PRADES Bernard
PRIM Monique
PRINGUET Pierre
PROGLIO Henri
RANDZIO-PLATH Christa
RAUDE Patrick
RIBOUD Franck
RICHIER Jacques
RODRIGUES Maria Joào
DE ROMANET Augustin
ROSS George
ROUSSELY François
RUCHT Dieter
SAPIR André
SARKOZY Guillaume
SARYUSZ WOLSKI Jacek
SCHWAB Andreas
SCHWEITZER Louis
SEGOL Bernadette
SIBILLE Hugues
de SILGUY Yves Thibault
SIMONNEAU Denis
SPINETTA Jean-Cyril
SPITZ Bernard
STRAUSS-KAHN Dominique
SUEUR Thierry
SZAJER Josef
TARDIF Jean
TELO Mario
THERME Jean
THOME Henri
TILLOUS-BORDE Philippe
TOURAINE Alain
TRICHET Jean-Claude
TROGRLIC Jean-François
TUBIANA Laurence
VALLA Natasha
VAN IERSEL Joost
VAN LANCKER Anne
VAN SLOTEN René
VERDIER Damien
VERGNAUD Bernadette
VIAL Martin
VIGNON Jérôme
de VIRVILLE Michel
WAHL Philippe
WEBER Rémy
ZAIMOV Marti